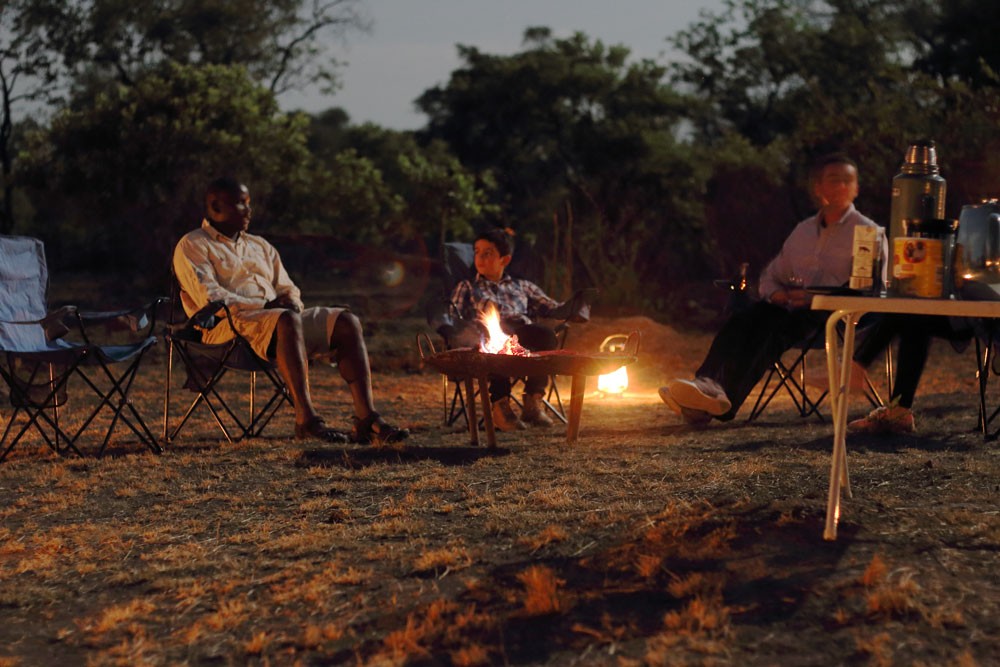 People tend to forget about Zambia when search for best safari holiday destinations. They think in terms of their more famous regional neighbours: Botswana, South Africa and Kenya with their iconic destinations of the Okavango Delta, the Kruger and the Masai Mara. Even Victoria Falls is seen purely as a Zimbabwean venue.
In our opinion, however, Zambia as a safari destination is easily one of the top five venues in Africa. Unique wildlife, game reserves and national parks as well as one of the most famous rivers and waterfalls in the world make this a safari destination second to none. Coupled with the fact that some of the areas within the country are still more difficult to access makes it a more pure safari experience which tallies with its marketing moniker of "the real Africa" as well as the home of the walking safari.
We love the Zambian safari experience and all that the country has to offer.
Nothing quite prepares you for your first sight of the Zambezi River in full flood thundering over Victoria Falls: the scale, sound and drenching spay are impossible to capture on camera and it really needs to be experienced firsthand. But if that fails to get your pulse racing, there's a long list of adventure and wildlife activities ranging from white-water rafting and bungee jumping to helicopter flips and walking with lions; if you'd prefer to slow things down, a leisurely sunset river cruise or elephant-back safari are highly recommended
For fantastic big game viewing in Zambia our top choice is the South Luangwa National Park. Few parks in Africa can match the phenomenal density of game that gathers at this park's lakes and rivers: massive herds of elephant, hippo and buffalo, well-fed prides of lion, graceful giraffe and ever-watchful Nile crocodiles are among the crowd-pleasers. Go on day and night drives (a great opportunity to see leopard), or set out by foot on a walking safari.
The South Luangwa is famous for its guided walking safaris that can be anything from a gentle morning stroll from your luxurious lodge to several days in a remote bush camp. Few experiences in Africa can beat walking through an untamed wilderness led by expert, armed guides who are passionate about the bush and take great pride in sharing their knowledge and enthusiasm with you.
The Lower Zambezi National Park is a peaceful reserve with wide floodplains and a wild mountain backdrop; it's also home to some serious game viewing. A handful of Zambia's best lodges and camps sit on the riverbank with the day's safari activities arranged to suit your mood: wake up early for a dawn game drive or sleep late and go fishing – it's up to you! And be sure to go on a canoe safari, it's a fantastic way to get close to animals – and it's from the vantage point of a canoe that you truly understand the meaning of big game.
Wild and unspoiled Kafue National Park is bigger than the Kruger Park yet receives a fraction of its visitors so chances are you won't see any other vehicles on your game drives, not even at a big cat sighting! This isn't the place to come with a checklist but there is plenty of wildlife – large herds of red lechwe and puku provide prey for the many predators of Kafue, especially lion – and it's where to go in Zambia to see cheetah. Our favourite lodges are all on the Busanga Plains – wide open floodplains known for the best game viewing in the park.
North Luangwa: walking safaris, untouched wilderness
Zambia's North Luangwa National Park will appeal to safari-goers who want to experience Africa at its absolute wildest: there are no permanent lodges, only few roads and just a trickle of visitors. Although you're unlikely to see as much wildlife here as in neighbouring South Luangwa, the game viewing is still great; highlights include impressive herds of buffalo and elephant, a large number of lion prides, frequent leopard and hyena sightings, and endemic species such as Cookson's wildebeest.
Activities in North Luangwa focus firmly on walking safaris and the only accommodation is at one of a handful of seasonal bush camps that operate during the dry season months of June to October. We recommend Mwaleshi Bush Camp which has just four reed-and-thatch chalets in a beautiful riverside setting – it's comfortable, well known for its knowledgeable guides and is just about as remote as you can possibly get.
Zambia is truely a best safari holiday destinations of choice