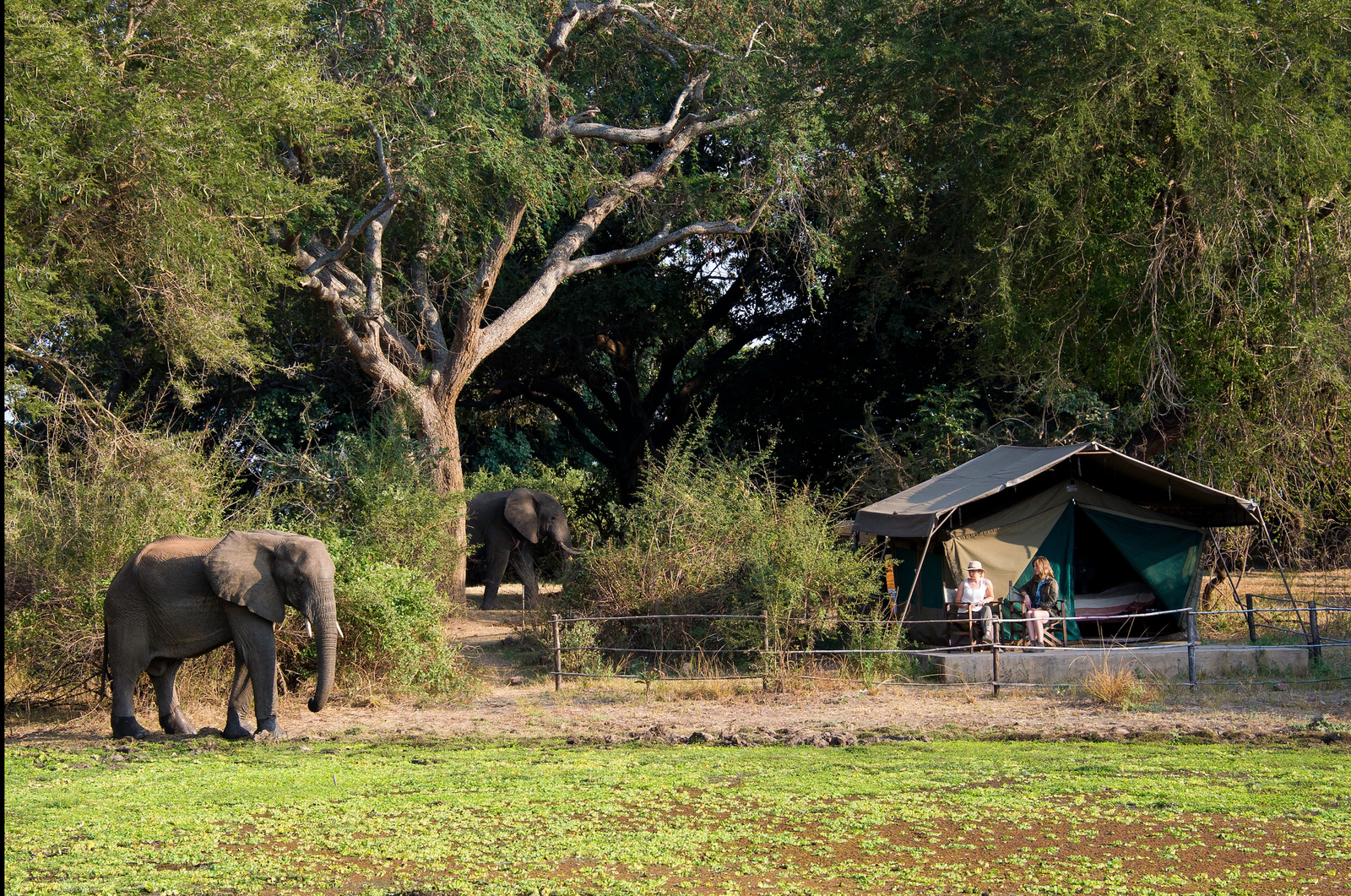 If you're looking for a truly unforgettable wildlife safari experience, South Luangwa National Park in Zambia should be at the top of your list. Located along the Luangwa River, this park is home to a stunning variety of wildlife, including the famous Big Five animals, as well as over 400 bird species. With options for walking safaris, game drives, night safaris, and even photographic safaris, South Luangwa offers something for everyone.
One of the unique features of South Luangwa safaris is the opportunity to explore the park on foot. Walking safaris allow visitors to get up close and personal with the wildlife and experience the African wilderness in a truly immersive way. Experienced guides lead small groups on walking safaris, sharing their knowledge and expertise about the animals and the park's conservation efforts.
For those who prefer to view the wildlife from a vehicle, game drives are a popular option. Safaris are offered both in the early morning and late afternoon, when the animals are most active. Visitors may spot elephants, lions, leopards, buffalo, and other animals roaming freely in their natural habitat.
Bird watching is also a popular activity in South Luangwa. With over 400 species of birds, including raptors, waterbirds, and colorful songbirds, the park is a bird lover's paradise. Visitors can spot African fish eagles, yellow-billed storks, saddle-billed storks, and many other species.
After a day of wildlife viewing, visitors can relax in one of the park's luxurious safari lodges. From remote camps deep in the wilderness to more accessible lodges with all the amenities, there are options to suit every budget and preference. Some lodges even offer private decks with stunning views of the river and the animals that come to drink from it. Flatdog Camp is unexceptional and is one of our preferred Lodge on our Luangwa Discovery Safari
Conservation efforts are also a key focus in South Luangwa National Park. The park works closely with local communities to promote sustainable tourism and protect the wildlife and their habitats. Visitors can learn more about these efforts and even get involved in conservation projects during their stay.
Whether you're looking for a luxury safari experience or a more affordable adventure, South Luangwa National Park has something to offer. With a stunning variety of wildlife, beautiful scenery, and opportunities for adventure and relaxation, it's no wonder that South Luangwa is one of the top destinations for wildlife safaris in Africa. So pack your bags, grab your camera, and get ready for the adventure of a lifetime! The Luangwa Discovery Safari is awaiting you